DSE-E400
Engine Only Control Module
The DSEE400 is an IP67 rated engine control module that offers flexible control with built-in monitoring and protection. The control module is compatible with both electronic and mechanical diesel engines and be fully configured for a wide range of applications including engine driven pumps and compressors.
All engine control functions including engine start, speed and clutch control can be achieved automatically and manually.
---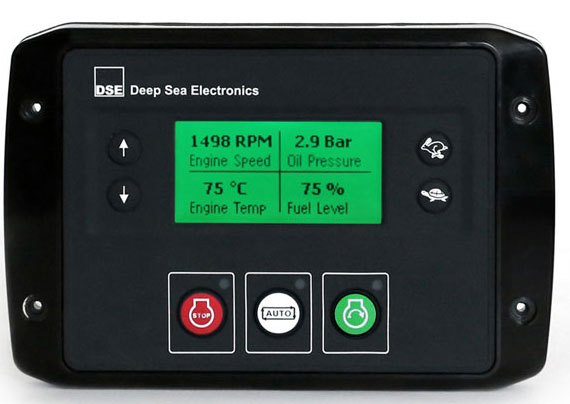 OVERALL SIZE
189 mm x 125 mm x 54 mm (7.5″ x 4.9″ x 2.1″)
PANEL CUT OUT
148 mm x 112 mm (5.8″ x 4.4″)
PRODUCT VARIANTS
E400-01 – E400 Engine Controller
E400-02 – E400 Engine Controller (Htr)
RELATED PARTS
007-850 – Deutsch connector A (DT16-18SA-k004),
007-851 – Deutsch connector C (DT16-18SC-K004),
007-852 – Set of 2 harnesses, a & C connectors, pre-wired, 1.2 m cables marked.
---
ADDITIONAL FEATURES
Manual speed control via push buttons, digital input or analogue input
Automatic speed ramping.
Clutch control.
Multiple display languages
Multiple date and time engine scheduler
Configurable 250 event log
Low power mode (screen back lit off)
Fully configurable via DSE Configuration Suite PC Software
Modbus RTU support by configurable RS485 port
3 Configurable maintenance alarms.
Connection harness available to order
Deutsch connectors available to order
---